‍
Providing your guests with a comfortable place to stay and with an opportunity to get away from it all is one of your most important responsibilities as a hotel operator or manager – but at the end of the day, you are still running a business.
‍
In order to improve your hotel business, you need to sell hotel rooms. Your hotel room sales strategies should reflect your commitment to the guest experience while emphasising the importance of booking as many rooms as possible at any given time. Whether it's the peak season or the off-season, you will want to develop hotel room sales techniques that are designed to increase hotel room sales.
‍
Why should hotel managers focus on increasing hotel room sales?
‍
For hotel managers, their worst nightmare is walking down the halls of their hotel and realising that rooms are empty. There's a sad stillness that not only marks the sign of a quiet moment, but also the sign of a failing business strategy. In order to avoid this situation at any point during the year — even during the slow travel season — hotel operators need to design sales strategies that will improve hotel business and continually bring in more guests.
‍
The first, and most obvious reason, to focus on increasing hotel room sales is because this will drive revenue. With additional revenue on-hand, hotel managers and operators are able to provide guests with the superior experience they expect, as well as move the hotel forward into the future. Before a hotel operator can dabble in additional packages, add-on excursions and luxury upgrades, they must be able to sell rooms.
‍
Another reason to prioritise hotel room sales techniques is to provide guests with the atmosphere that they expect. A vacant or nearly empty hotel can seem depressing and distressing to people who are staying there. You want to be able to sell as many rooms as possible so that you can provide your guests with a lively, charismatic atmosphere.
Hotel operators need to design sales strategies that will improve your hotel business.
‍
Essential Hotel Room Sales Strategies
‍
Every hotel will need to implement a sales strategy that works best for their own target market as well as for their local destination. Ultimately, it is up to the hotel operator or manager to create a customised sales strategy that will drive the most room sales at their own individual property, but these are some of the top hotel room sales strategies to consider:
‍
Hotel Direct Booking Sales Strategy
With this sales strategy, the priority is to earn direct bookings online from as many guests as possible. Direct bookings are the most beneficial booking for hotel operators because these bookings generate the most revenue. There are no agents or other distribution partners that must be paid a commission when a guest books directly online.
In order to implement a direct booking strategy, hotel managers should invest in an online booking system that syncs with their existing website and property management system. Hotel operators should also prioritise their social media strategy when focusing on increasing direct bookings.
‍
Destination Marketing Sales Strategy
This type of sales strategy requires a hotel operator to work with other tourism business professionals in their destination to promote the region as a whole. Through a destination marketing campaign, local businesses team up to target the most powerful inbound tourism markets and drive more traffic to the general area.
‍
Cross Promotional Sales Strategy
With this sales strategy, hotel managers need to identify and evaluate various large events that will be taking place in the local region throughout the calendar year. Then, the hotel operator needs to come up with a promotion that can coincide with the event, ultimately allowing them to earn an influx of bookings that they may not otherwise have had. Opportunities that are ideal for a cross-promotional sales strategy include an upcoming industry conference, a concert or a major sporting event.
‍
Guest Rewards Sales Strategy
Many travellers today, particularly the powerful millennial generation, value the opportunity to earn rewards with the companies that they do business with. Hotels, in particular, have great success with rewards programs. In a guest rewards sales strategy, the manager or operator should develop a system that rewards guests for staying frequently, for purchasing upgrades, and for referring friends and family members. A rewards sales strategy often generates repeat bookings, which are particularly lucrative for hotel operators.
‍
Revenue Management Sales Strategy
This type of sales strategy aims to maximise the number of rooms booked at any point in the year, regardless of the typical travel traffic at that particular point in time. Typically, a revenue management plan requires hotel operators to drop room rates during the low season in order to encourage bookings, while raising rates during high traffic times. During these moments, guests are going to be willing to pay higher rates to get a room, so it's worthwhile raising rates to generate more revenue per available room.
‍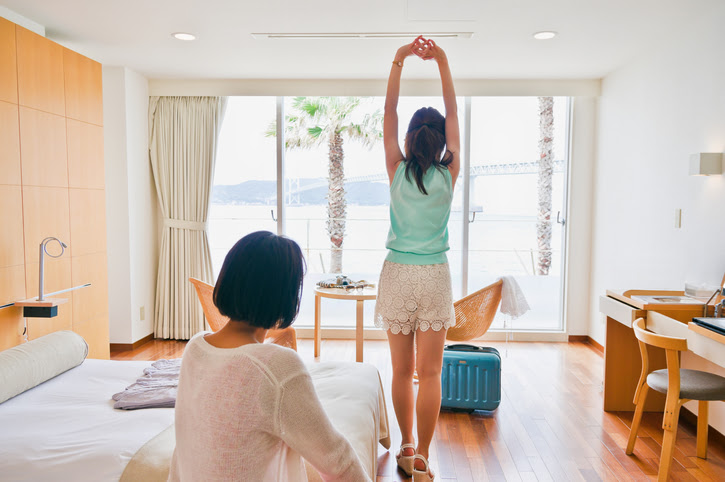 ‍
Your distribution strategy and how it impacts your ability to sell hotel rooms
‍
Implementing a successful sales strategy requires you to have an effective distribution strategy. Hotel operators must network with industry professionals as well as agents to sell their rooms to the maximum number of people in a variety of target market segments. Common agents that are included in any distribution strategy include retail travel agents, visitor information centres, local businesses, online travel agents, and destination marketing organisations. Hotel operators and managers must recognise that their distribution network is a fluid, living entity, and they should constantly be looking for new and innovative ways to reach out to new agents and distributors.
‍
In addition to expanding and developing a diverse distribution network, hotel operators must be able to effectively distribute their rooms to all of their agents in real-time. The only way to do this is to partner with a channel manager that connects to your property management system. With a channel manager, hotel operators can provide their live availability to every distribution agent that they have, regardless of their location or time zone. This allows them to sell as many rooms as possible — including securing those valuable last-minute bookings.
‍
It also significantly reduces the risk of overbooking rooms at the property, particularly during high-volume times. A channel manager is necessary to implement any sales strategy that a manager wishes to employ at their individual property.
‍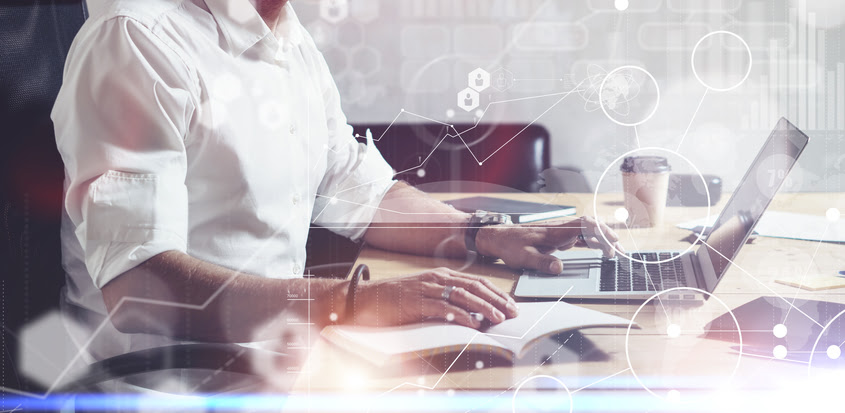 ‍
What increasing hotel room sales will do for your business
‍
When you sell hotel rooms, you do more than just get another guest in the door of your property. You are able to improve your hotel business in its entirety.
‍
Here are a few of the benefits that you will realise when you employ hotel room sales strategies that are designed to increase hotel room sales:
‍
You will generate more revenue consistently throughout the entire year. An effective hotel sales strategy allows you to earn as much revenue as possible, regardless of the seasonal ebbs and flows of the tourism industry.
You will be able to make improvements to your property. As you begin to earn more revenue from your bookings, you can make improvements that will generate buzz about your brand and continue to sell more rooms.
You will be able to move beyond standard sales strategies and begin creating packages that increase the revenue you generate per guest. Once your sales steadily increase, you can begin to expand your offerings. Romance packages, adventure packages and luxury upgrades allow you to sell more rooms while also boosting the revenue you earn per booking.
‍
With the right technology in place, you will be able to easily and effectively implement your hotel room sales strategies.
‍
Source Article: https://www.siteminder.com/r/hotel-distribution/hotel-revenue-management/strategies-increase-hotel-room-sales/